Can We Spot the Next House Price Bubble? 2019, 2020? Protect Our Investment?

Accuweather in Lake Arrowhead                                     January 29,2018 Issue 291
Part 2
Are we in a house price bubble?"   The short answer is "Not yet."
But warning signs of a possible new bubble are accumulating.
While the evidence indicates there currently is no house price bubble in the U.S.-despite the rapid increase of house prices over the last five years-consider the following:
1. House prices have been on a tear for the last five years, growing about twice as fast as the long-run average;
2. House price growth has outpaced income growth by a cumulative 42 percent over the last 17 years;
3.  The number of large metropolitan statistical areas (MSAs) with unusually-high house-price-to-income ratios has grown from five in 2011 to 17 today. 
Can we spot the next house price bubble?
A recent LA Times headline was 'Home Prices Top 2007 Peak". The experience of the mid-2000s is not encouraging. We think we can be aware due to the small size of our Lake Arrowhead resort market. It is clear with every additional quarter of high house price appreciation, the need to understand where house prices are headed becomes more urgent.
Characteristics of a bubble
Bubbles are fueled by self-fulfilling predictions. In a bubble, prices rise simply because people expect them to keep rising. And these price increases confirm investors' beliefs in yet more price increases. In the words of Nobel Laureate Robert Shiller,
a bubble is a kind of social epidemic-a period of feedback, where price increases generate enthusiasm among investors, who then bid up prices more, and then it feeds back again and again until prices get too high.
In retrospect, a bubble seems obvious. "

We all knew

".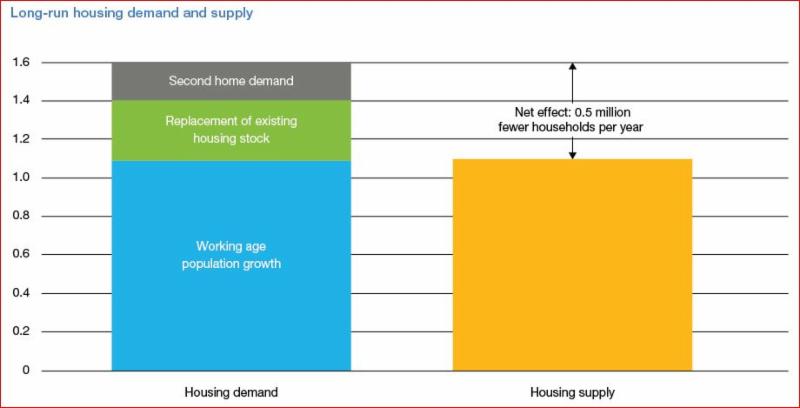 The most defining feature of bubbles is the central role of easy credit in enabling the bubble to grow.

Credit availability is the oxygen that keeps a bubble alive

… the banking/ lending sources.  If that oxygen is cut off, the bubble expires.
The shortage of houses for sale is strong evidence against a house price bubble. As a result, we don't expect to see a rapid collapse of the currently-high prices. Lake Arrowhead has not kept pace with national price growth, but still strong.

     Coldwell Banker Sky Ridge Realty, Lake Arrowhead CA, 92352-1089 Since 1982.