February 2017 Buyer Focus, Best Buy from 199 home inventory
         Less rain in February and folks anxious to find their dream home gave us a whopping good sales month.
IT IS A SELLER'S MARKET. In the past six months one home has sold under $200,000 and none listed now. We are managing sales from the lowest inventory in three decades.
One month, February, is not a complete story, but some notable differences in February illustrate a rising market. We sold only one home at 1.5 baths, all others 2 or more baths. No two bedroom homes. More four bedroom homes sold, but older homes with smaller size rooms. More than half of the homes did not have a garage. Home size is up 3% to $198 per square foot over $192 per square foot in 2016. No homes sales above $900,000.
   Buyers are searching for the best home value as prices rise with interest rates likely to rise too.

FEBRUARY 2017: 35 HOMES SOLD, ARROWHEAD WOODS, MEDIAN PRICE

$347,500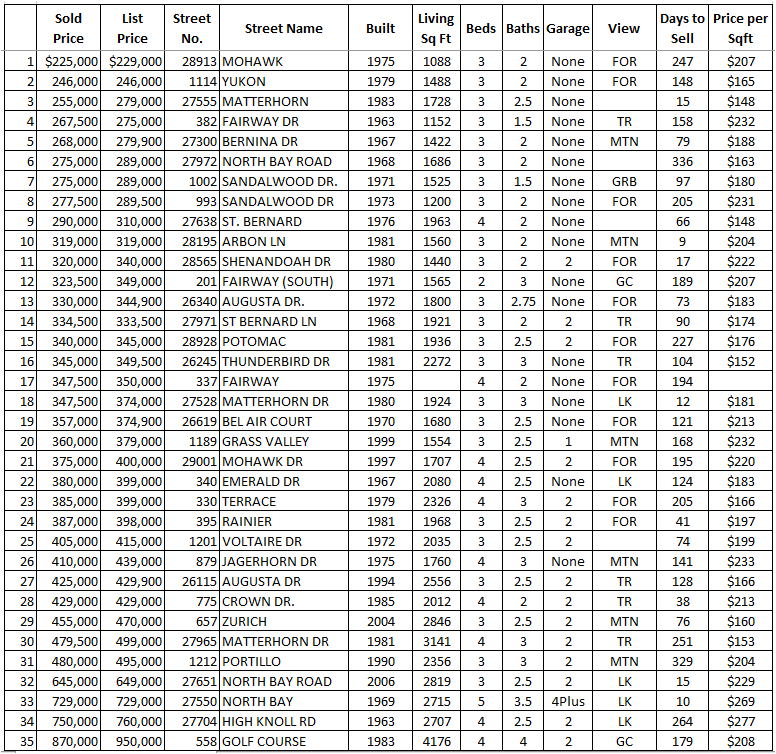 He who hesitates is lost. 2017
Action leads to success; delay/self-doubt does not. Call Bob.

     Coldwell Banker Sky Ridge Realty, Lake Arrowhead CA, 92352-1089 Since 1982.